Hydrangea: White or Ligh Blue. Sold by the 10 stem count. Other colors are available however, they will be special ordered and require a weeks notice. The price Is $4 per stem on any color other than blue and white. Picture for example purposes only. Look and colors may vary.
All prices in USD ($)

Due to seasonality of this product, there is an increase for cost of goods on specific delivery dates.
10 Stem Light Blue

FWHY

20 Stem Light Blue

FWHY

30 Stem Light Blue

FWHY

10 Stem White

FWHY

20 Stem White

FWHY

30 Stem White

FWHY

5 White & 5 Light Blue

FWHY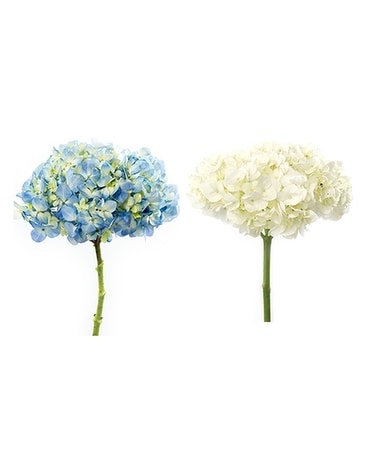 10 Stem Light Blue - $39.50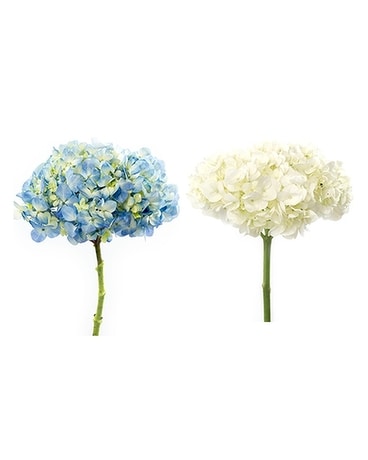 20 Stem Light Blue - $79.00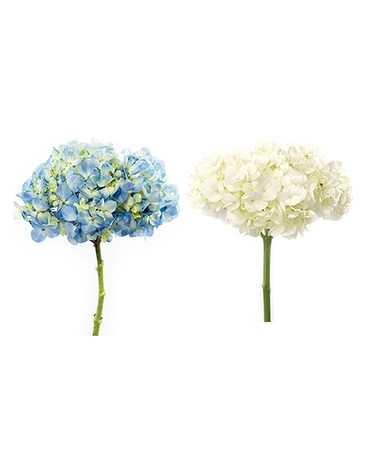 30 Stem Light Blue - $118.50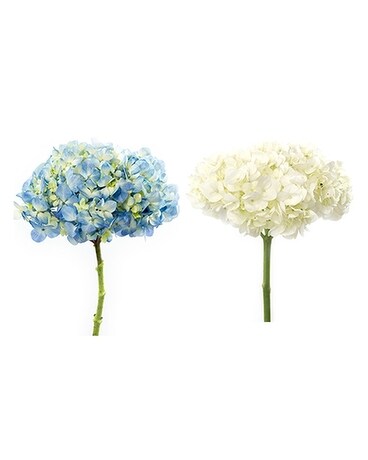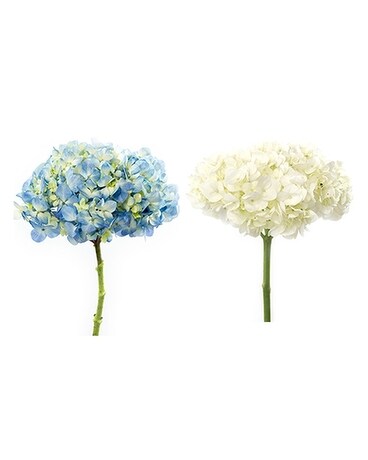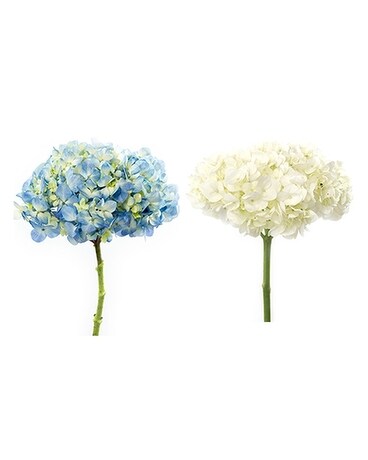 5 White & 5 Light Blue - $39.50